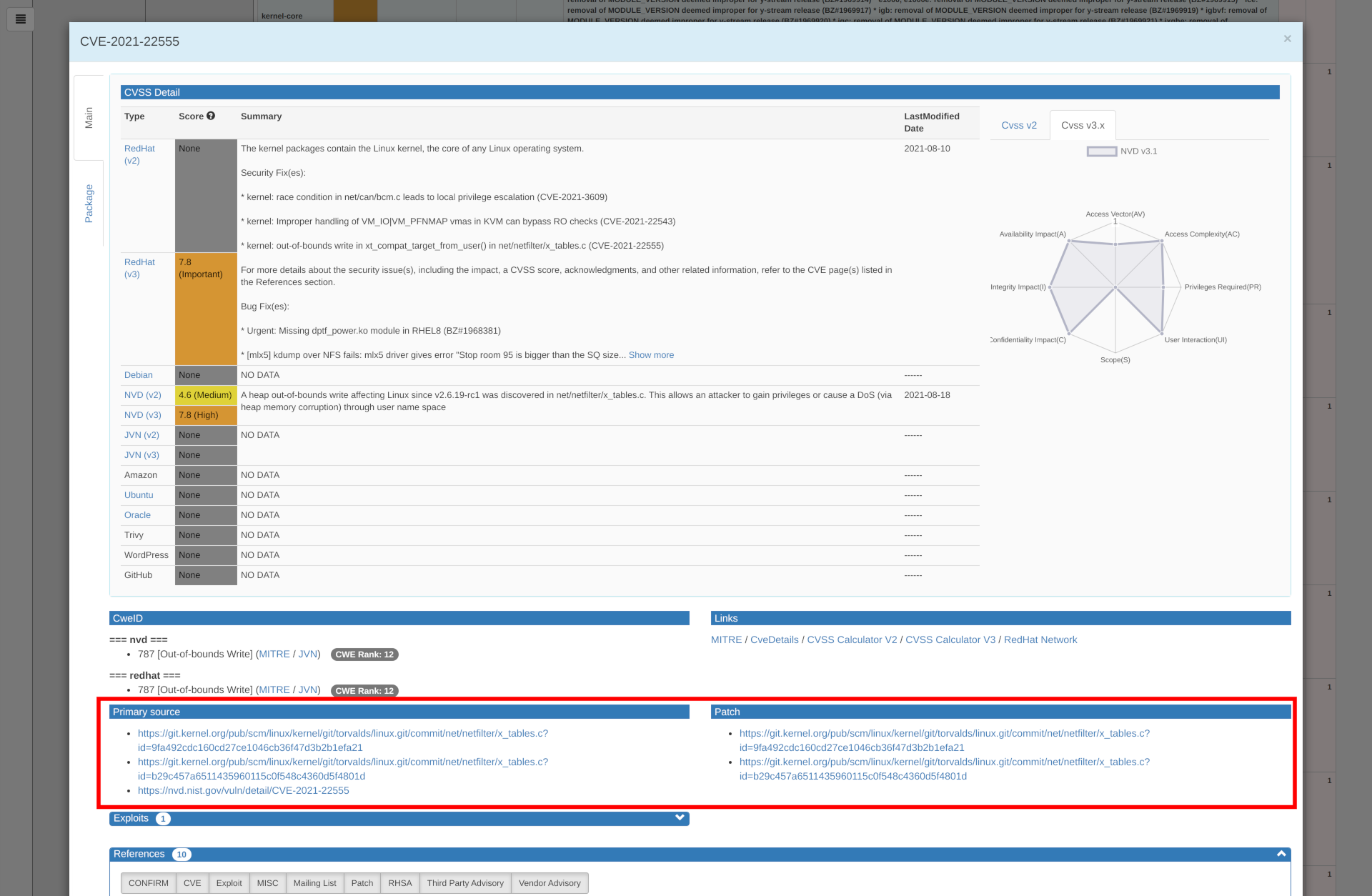 With this update, Added support for Vuls v0.15.14 and the display of Primary source and Patch. Also fixed a bug related to CweID.
Features
#234 Merged CweID and References of multiple cveContent that can be retrieved in Vuls v0.15.14 to show them all.
#236 Primary source and Patch are now shown in the details panel.
#236 References now shows both source and tags.
Changes
Fixes
#216 Fixed a problem with CweID links breaking.
#235 Fixed a problem in which the detail panel could not be displayed when containing CweID of the form CWE-xxx->CWE-yyy or (CWE-xxx|CWE-yyy).
Docker image
ishidaco/vulsrepo - Docker Hub
docker pull ishidaco/vulsrepo

docker pull ishidaco/vulsrepo:version-0.7.0

Demo
You can see a sample of the following vulnerability scan results.
Amazon Linux 2
Ubuntu 18.04
Raspbian 9.13
Raspberry Pi OS 10
Oracle Linux 7.9
CentOS 8.2
WordPress running on CentOS 8.2
Debian 10
Alpine Linux on Docker container
Ubuntu 14.04 on Docker container
Rocky Linux 8.4
Alma Linux 8.4
See also https://github.com/ishiDACo/vulsrepo/releases/tag/v0.7.0