VulsRepo online demo v.0.2.6 is here.
v0.2.6
Features
#173 TSV Export renderer has been added and can now be downloaded as a TSV file. This will allow you to import and work with VulsRepo's aggregate results in applications that support TSV files, such as Excel and LibreOffice Calc.
#173 Printable pages can now be displayed in a separate window. This allows you to print just the tables and graphs on the printer or save them as PDF file (depending on your browser's printing capabilities).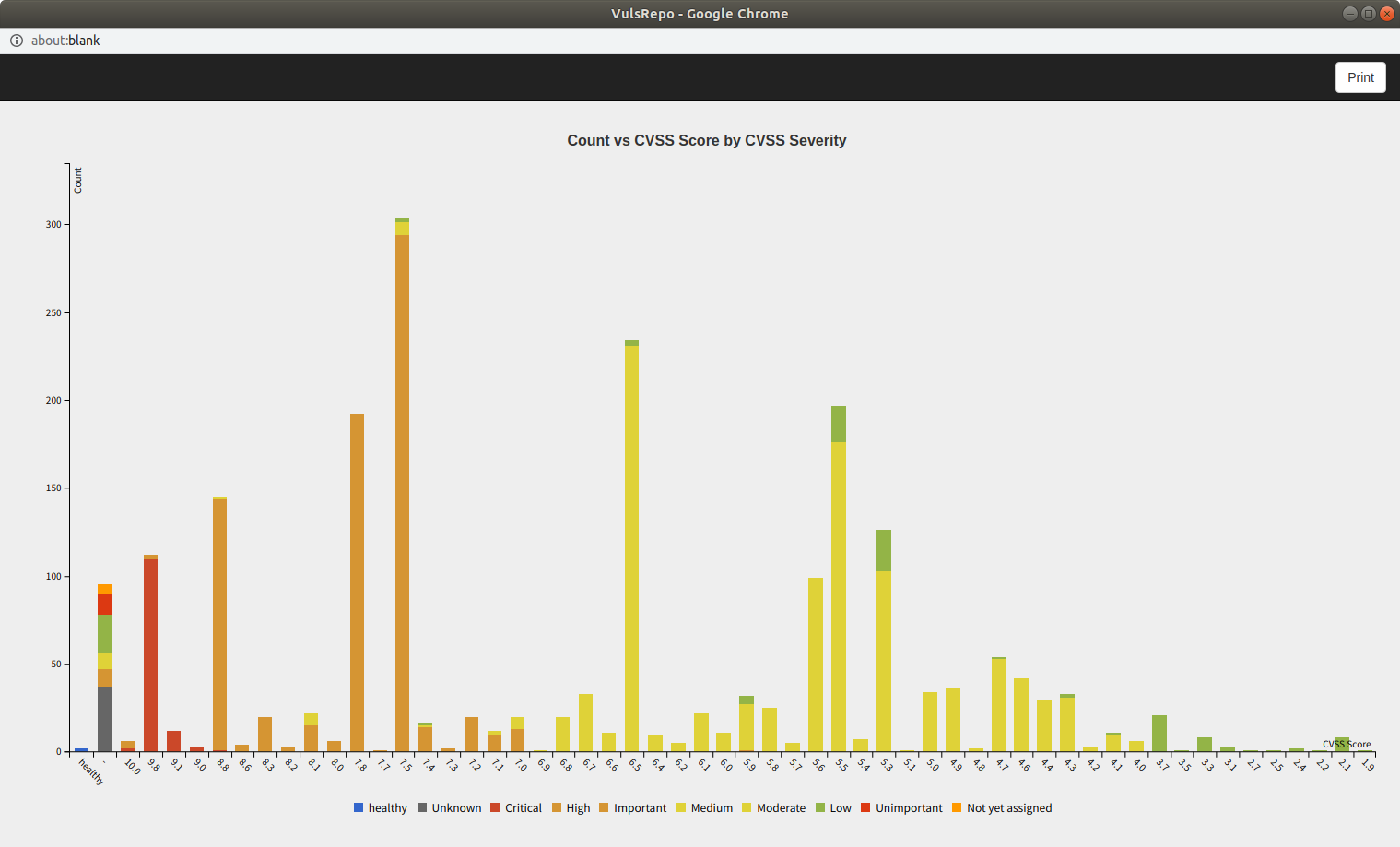 Changes
Fixes
#171 Fixed an issue where CVSS Score Type and Process would show null when a vulnerability was not found.
Docker image
ishidaco/vulsrepo - Docker Hub
docker pull ishidaco/vulsrepo

docker pull ishidaco/vulsrepo:version-0.2.6

Demo
You can see a sample of the following vulnerability scan results.
Amazon Linux 2
Ubuntu 18.04
Raspbian 9.13
Raspberry Pi OS 10
Oracle Linux 7.9
Alpine Linux on Docker container
See also https://github.com/ishiDACo/vulsrepo/releases/tag/v0.2.6